Community Input Sets the Stage
The Ashland HEAL community coalition and many community volunteers worked for over a year on engaging partners to plan and install a new Community Garden in Ashland, New Hampshire. After receiving a grant from Healthy Eating Active Living (HEAL) New Hampshire, Ashland HEAL solicited feedback during several community-wide forums to hear what types of healthy eating and physical activity opportunities residents would like to have in the town. A community garden space was at the top of the list and a committee was formed.
Partnerships Are Key
The project gained momentum with businesses and volunteers donating time and materials to help plan and construct the garden. For example, the raised garden beds were constructed by students at Ashland Elementary School from cedar provided by Sharps Lumber; Ashland Lumber provided fencing at a reduced cost; and the site work was done by M. E. Latulippe Construction and Tree Solutions. Meredith Village Savings Bank supported the project with a $3,500 grant.
Target Strategy: Increase Availability and Affordability of Healthy Foods Near Where People Live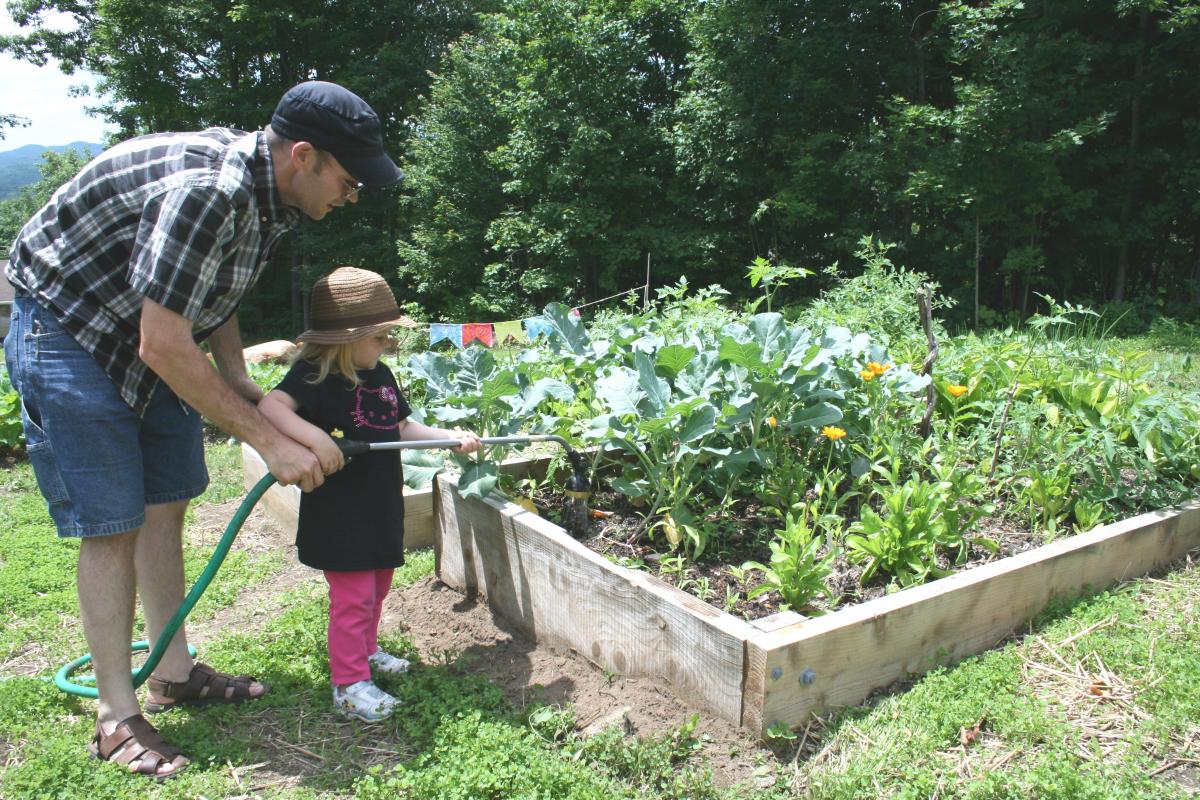 "Our goal is to increase the availability of healthy foods and provide opportunities for physical exercise, particularly for first time gardeners and those that have limited access to fresh vegetables," said Dave Toth of the Ashland HEAL Community Garden Committee. "We want to make it easy for people to participate in the garden, so we are providing free plants, garden plans, and advice from master gardeners and experienced organic growers during the growing season."  
A Statewide Network of Coalitions Dedicated to Improving Healthy Food Access for Communities of Need
Ashland is one of 14 HEAL community coalitions in New Hampshire that are actively addressing the state's burden of obesity and related chronic diseases through improving access to healthy foods and safe places to play and be active. See how other coalitions are improving access to healthy foods in their communities: http://www.healnh.org/index.php/communities-in-action/find-a-heal-community-near-you.
Terry Johnson is Director of Healthy Eating Active Living New Hampshire or HEAL.  HEAL is a statewide campaign that aims to reduce obesity and chronic disease by improving access to healthy foods and physical activity.  He is employed by the Foundation for Healthy Communities, the lead organization for HEAL.