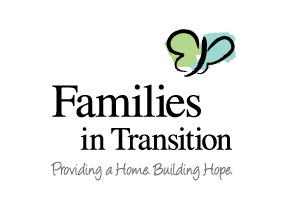 New Hampshire-based nonprofit, Families in Transition (FIT), is working to ensure that Manchester, New Hampshire's homeless and at-risk families can develop long-term health and wellness.  And, they are building that foundation literally from the ground up.
To provide immediate hunger relief and comprehensive nutrition and cooking education to some of Manchester's most vulnerable populations, Families in Transition, in partnership with UNH Cooperative Extension, Manchester Health Department, Rooting for Families Community Garden Partnership, Organization for Refugee and Immigrant Success, and the New Hampshire permaculture community is developing the Hollows Community Garden and Learning Center. Located in the historic, but impoverished Hollows neighborhood, this half-acre community garden, park space, and learning center will combine hunger relief with interactive, educational programming to not only address the community's immediate nutritional needs, but to equip vulnerable residents with the knowledge and skills to develop sustainable food access and long term healthy behaviors.
It is estimated that now over 32,000 or 16% of Manchester's residents live below the poverty level. It is the unfortunate reality that poverty places many Manchester families at serious risks of housing and food insecurity. As median gross rent continues to rise at twice the pace of median household renter incomes, more families and individuals are forced to make difficult choices between obtaining basic necessities such as food, housing, and healthcare. Research shows that under these circumstances, individuals rank good health, a steady job, and housing above obtaining food. As a result, families struggling with unemployment or unreliable housing often skip meals, cut back on portions, or go entire days without eating. Without adequate resources to acquire healthy food, individuals can experience significant long term consequences. Research links food insecurity to nutritional deficiencies that contribute to:
Increased deficits in cognitive, social, and emotional development;

Increased likelihood of physical illness and chronic disease; and

Increased likelihood of behavioral disorders such as anxiety, irritability, and aggression.
In a demonstration of the City of Manchester's commitment to creating vibrant neighborhoods that provide for the basic needs of all residents and recognizing FIT's long standing commitment to helping families to regain independence and wellbeing, the City of Manchester donated a vacant plot of land for development of FIT's Hollows Community Garden and Learning Center. Since acquiring the land in late 2014, FIT held a Garden Design Workshop where local landscape architects, educators, master gardeners, and community members were invited to create a comprehensive, sustainable design plan for the Hollows project based on organic methods and permaculture design principles. In describing the purpose of their design plan, workshop attendees agreed that:
Our vision is that each of Families in Transition's participants and community members live healthy and self-sufficient lives. Parallel to this vision is our hope for the Hollows Community Garden and Learning Center. Restoring this land's ability to thrive is at the root of this design as is restoring FIT participants' resiliency after their homeless experience. As participants learn to grow their own food and enjoy the literal fruits of their labor, they will contribute to their own healing and the healing of the land.
This design plan includes community garden space for local residents, production areas for fruits and vegetables to be used at FIT's Family Place Resource Center and Shelter, and edible landscaping. The Learning Center will be a central space for educational programming, community events, and season-extending opportunities, featuring a classroom, a multi-functional interior space, and an attached greenhouse. In addition to FIT programming, the classroom and meeting spaces will be available for use by their community partners.
FIT continues to actively build city support, develop partnerships, and raise funds. It is anticipated that fruit trees, community garden spaces, and initial edible landscaping will be planted in the spring of 2016. FIT is seeking volunteers who are interested in helping out at the garden. For more information on volunteering opportunities, please email volunteer@fitnh.org or call 603-641-1143 ext. 357. More information on FIT's programs and services can be found at www.fitnh.org.
About Families in Transition
Founded as a nonprofit organization in 1991, Families in Transition's (FIT) mission is to provide safe, affordable housing and social services to individuals and families who are homeless or at risk of becoming homeless, enabling them to gain self-sufficiency and respect. Over the past twenty-five years, FIT has grown from administering one Transitional Housing Program to becoming one of New Hampshire's largest homeless service providers, owning and operating over 200 housing units in Manchester, Concord, and Dover. FIT's unique combination of affordable housing and social services has been recognized statewide and nationally as one of the most effective ways to end homelessness. Learn more at www.fitnh.org.
Sophia Japhet is a grant writer at Families in Transition.  She has her certificate in Permaculture Design and has worked on garden projects throughout the State of New Hampshire, incorporating agricultural production into public spaces, including the Rooting for Families' Community Garden at Manchester Community College, the downtown district in Littleton, New Hampshire and the visitor's center at Canterbury Shaker Village. She is also pursuing her Masters of Public Health at the University of New Hampshire.