You are here
The Real Work
Just a few weeks after Food Solutions New England (FSNE)'s Summit VI in Bridgeport, Connecticut, I was lucky enough to attend the Sustainable Agriculture and Food Systems Funders'[1] (SAFSF) annual forum, held this year in Louisville, Kentucky.  SAFSF's stated mission is to, "create networking, educational, and collaboration opportunities for the philanthropic community working to support vibrant, healthy, and just food and farm systems."  The network boasts some 100 members ranging from individual donors, community foundations, family and private foundations, corporate giving programs, and various types of re-granting organizations.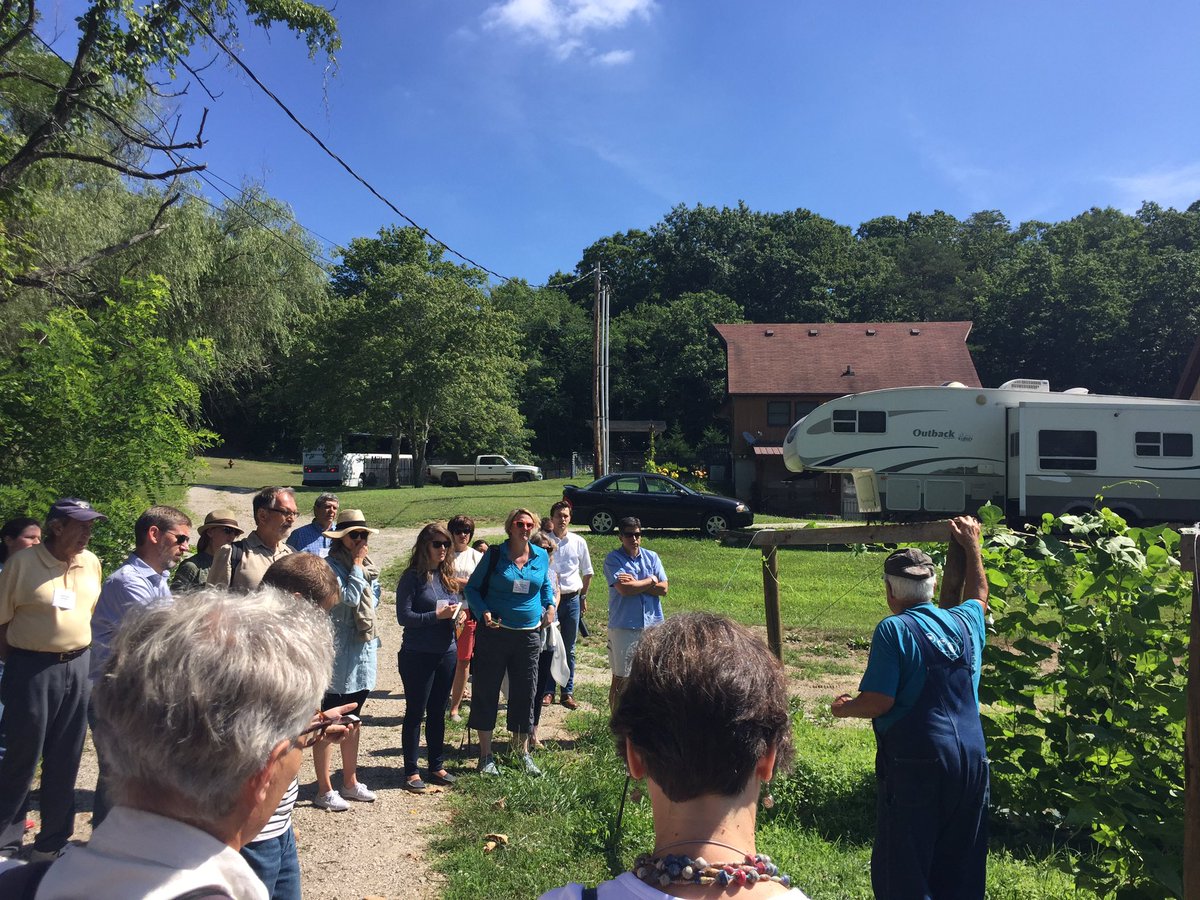 The title for the 2016 SAFSF forum would have sounded familiar to anyone who'd been at the New England Food Summit in Bridgeport: The Stakes: Race, Class, Gender and Power in the Food System. Forum participants explored these timely themes while immersed in a region of the country undergoing significant and often painful transition from the tobacco and coal industries to a growing interest in sustainable agriculture and an emerging local foods movement. The forum included tours to both urban and rural areas of Kentucky, and featured a variety of speakers, panel presentations and workshops that gave voice—quite literally—to people who are too often left out of discussions of the future of farming and food, including African-American farmers, immigrant food entrepreneurs, former Appalachian coal miners, low-income food chain workers, and lots of young people from cities and small towns.   
I am very grateful to the good folks of SAFSF for exposing me to these new and diverse voices of the growing sustainable agriculture and food movements.  But if I'm honest, the person whose voice I felt most privileged to hear at the forum was that of a long-time hero of mine, Wendell Berry.  The 81 year-old Berry has authored over 40 books of poetry, fiction and essays, and for over 40 years, he and his wife, Tanya, have maintained a working farm in Port Royal, Kentucky, near where he was born.   Regardless of the form of his writing, Berry's main theme is our connection to the land and the imperative of living in harmony with nature.
During the SAFSF-sponsored talk he gave at The Berry Center, the organization founded by his daughter to house his papers and maintain his legacy, Wendell Berry used his poet's mind to sum up what for me is a foundational concept underlying the New England Food Vision and all the work of FSNE: that a healthy, sustainable food future is only possible when we no longer ask the land to produce what the market demands, but rather, gratefully accept from the land what it is most suited to producing. Sounds almost Kennedy-esque, doesn't it?  'Ask not what we want from the land, but what the land can provide for us.'
Demanding, as we do now, that the land produce the prodigious amounts of corn, wheat and soy needed to keep our industrialized food system going means applying ton upon ton of fertilizer, pesticides and herbicides to near-dead soils every year.  Adjusting our diets to match what the land can most readily produce would mean both a richer diet for us, and an agriculture that maintains—and could even improve—soil health.  Click here to give the New England Food Vision another look, and see if you don't agree that Wendell Berry would recognize his maxim in it.
And just in case you are new to Wendell Berry's poetry, I'll end here with one of my favorites:
The Real Work

It may be that when we no longer know what to do

we have come to our real work,

and that when we no longer know which way to go

we have come to our real journey.

The mind that is not baffled is not employed.

The impeded stream is the one that sings.
Christine James is the Director of Programs at The John Merck Fund (JMF), overseeing the foundation's environmental grants programs: Clean Energy, Health and the Environment, and Regional Food Systems. She joined JMF in 2008, after 20+ years working for small, community-based human service and environmental nonprofit organizations in Maine and Massachusetts. Just prior to coming to JMF, she was executive director of EarthWorks, a small urban greening organization based in the Roxbury neighborhood of Boston. Her work in Maine included four years as executive director of an educational organic farm and two years working on clean energy and climate change issues. 
---
[1] For readers who do not work in the rarefied world of philanthropy, SAFSF is what's known as a "funders' affinity group"—a collection of individuals and organizations whose philanthropic interests more or less coincide, even if the means of supporting shared areas of interest may vary widely.