You are here
Q&A with Jr Neville Songwe
Food Solutions New England is hosting the 6th in a series of Regional Food Summits in Bridgeport, CT on June 8–9, 2016.  
This two-day event will feature more than 180 delegates from the six New England states working across the food system. Planners, farmers and farm workers, chefs, funders, government officials, and students will come together for discussions on topics including food recovery, policy, healthy, food chain workers, and more. 
Food Solutions New England (FSNE) heard from Jr Neville Songwe, a delegate to the 2016 Summit.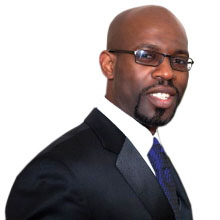 FSNE: What's one issue within the food system you'd like to see completely solved for the next generation?
Jr Neville Songwe (JNS): Provide access to affordable and healthy food to the urban communities
FSNE: What food system issue would you like for the next president of the United States to immediately address?  
JNS: Government programs and policies that address barriers to local food production and directly support local food purchases
FSNE: How does your work connect with the Food Solutions New England network?
JNS: Engaging entrepreneurial gardeners and farmers
FSNE: What are you looking forward to about the New England Food Summit?
JNS: To the network of people and knowledge
FSNE: What do you see as the biggest opportunity to fix the food system?
JNS: Local Food Markets
Jr Neville Songwe is the President / Founder of Joneso Design Inc., a product design and development firm. He is also the Executive Director of Urban Ventures Inc., a non profit organization providing technical assistance to start-up entrepreneurs and micro businesses in Rhode Island.
To find out more about the New England Food Summit and view past Summit details, please click HERE. 
Want to see photos from last year's Food Summit? Please click HERE. 
Join the discussion using #FSNE16 on Facebook and twitter!