You are here
Help Design Food System Capacity-Building Resources!
New England Food System Capacity-Building Project : Building Capacity for Food System Transformation
Call for Co-Creation Team Members
Apply by January 29. Notification by February 5.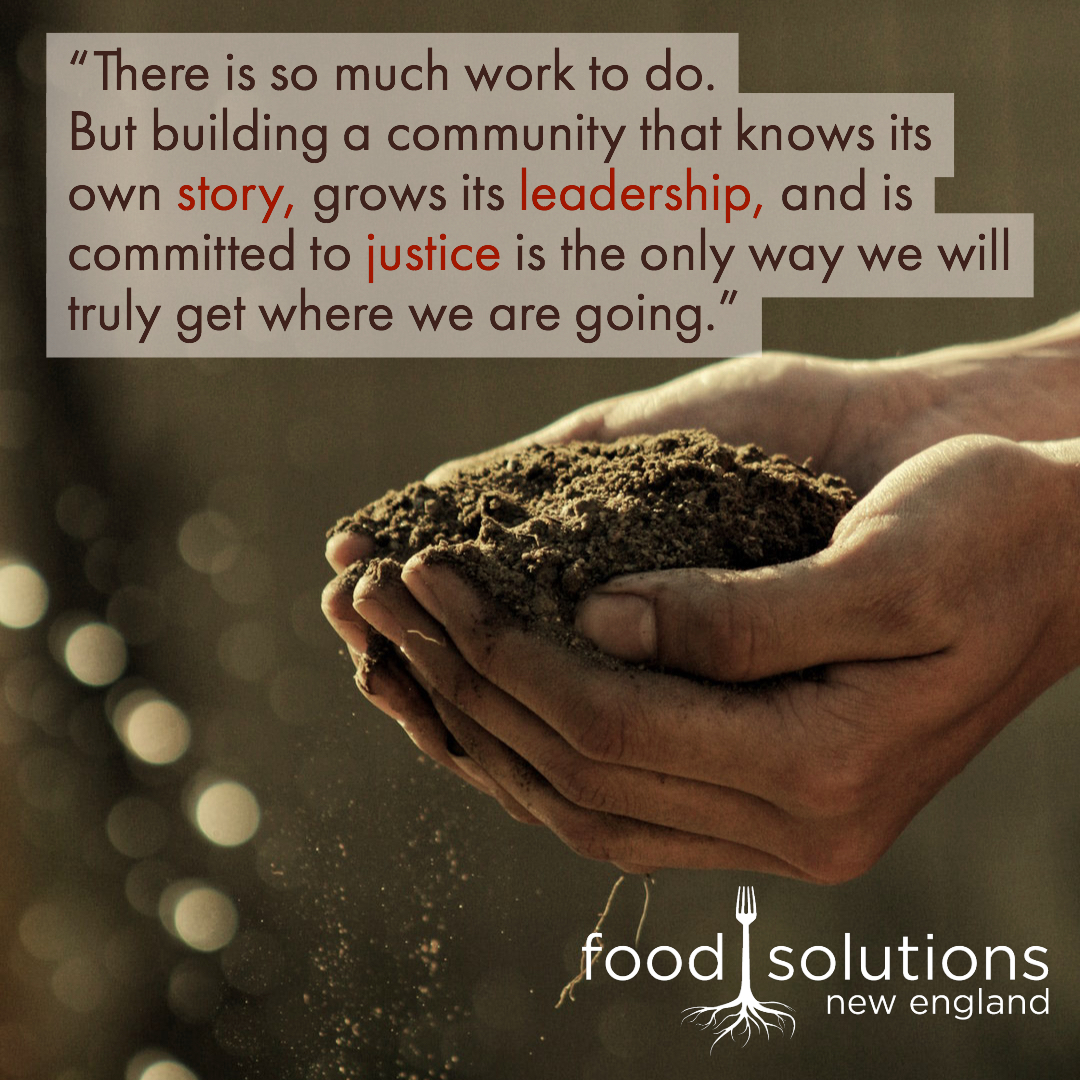 If you are passionate about racial equity in the food system, how we tell our stories, and democratic empowerment and participatory leadership, please consider applying for a spot on this short-term team! Please read the overview of this project before proceeding. 
This is a very specific opportunity for those able to meet three times between now and the end of April to help develop  the specific kinds of tools, trainings and "delivery" formats that would be most helpful to food systems people and organizations across our New England. 
Please only apply to be part of this team if you can commit to attending 10:00 am to 3:30 pm meetings on February 19, March 18 and April 30, 2019.  We are looking at booking one session each in Boston, Manchester or Concord NH and Hartford, CT.  If you apply, please hold these dates on your calendar now.
Given the short-term nature of this opportunity and the challenges of scheduling staff and meeting spaces, we are unable to offer multiple meeting date options at this time. We look forward to being able to offer more options for future aspects of this project.
We are looking for 8 people drawn from the six New England states, with inclusion from rural, suburban and urban settings. We are especially interested in supporting people of color and indigenous/first nations people who would like to be part of this project. 
We are pleased to offer a $1,000 honorarium to each person who participates in all three sessions of the Co-Creation Team as a gesture of thanks for offering time and expertise to this project.  Child care at each of the three meetings can be organized by request with enough advanced notice. Coffee/tea and lunch provided at all three meetings.
Get in touch with us if you have questions or would like to talk by phone.
Apply by the end of the day on January 29, 2019 if you'd like to be part of this team.