You are here
For funders, one vision, many points of entry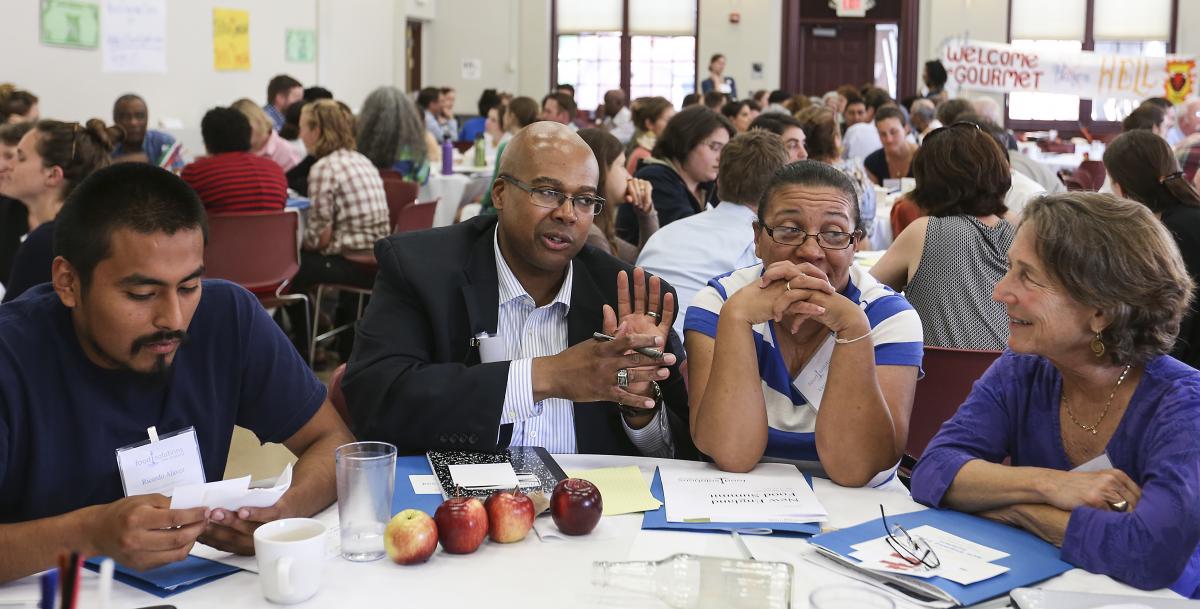 Two dozen individuals representing twenty philanthropic organizations—ranging from family, community, and corporate foundations to funder affinity groups to donor and investor advisors—will join this year's New England Food Summit VI in Bridgeport, Connecticut, from June 8-9.  We are eager to participate in this convening so we can learn first-hand what leaders from across the New England farm, fishery, and food landscape are excited about and challenged by in Food Solutions New England (FSNE)'s "50 by 60" Vision.
We find the Vision a compelling one:
A New England Food Vision describes a future in which New England produces at least half of the region's food—and no one goes hungry. It looks ahead to 2060 and sees farming and fishing as important regional economic forces; soils, forests, and waterways cared for sustainably; healthy diets as a norm; and access to food valued as a basic human right.

~ From The Executive Summary
As with virtually everyone else who has heard about it, we find that different parts of the Vision resonate with us for different reasons.  For some of us, it's the idea of reinvigorating the farming and fishing sectors in New England so that the region is more food self-reliant. For others of us, it's the idea that as a relatively small geographic region, we can find workable solutions to the intractable problems of food insecurity and hunger once and for all.  For others, it's the idea that New Englanders can improve their health outcomes by eating a diet rich in "homegrown" foods.  For still others, it's the conviction that getting kids involved in growing and eating food from their own backyards will ensure a "food literate" citizenry into the future.  And for some of us, it's the idea that we can build a stronger, more sustainable society by drawing on the unique food traditions and culinary skills of all people who call New England home.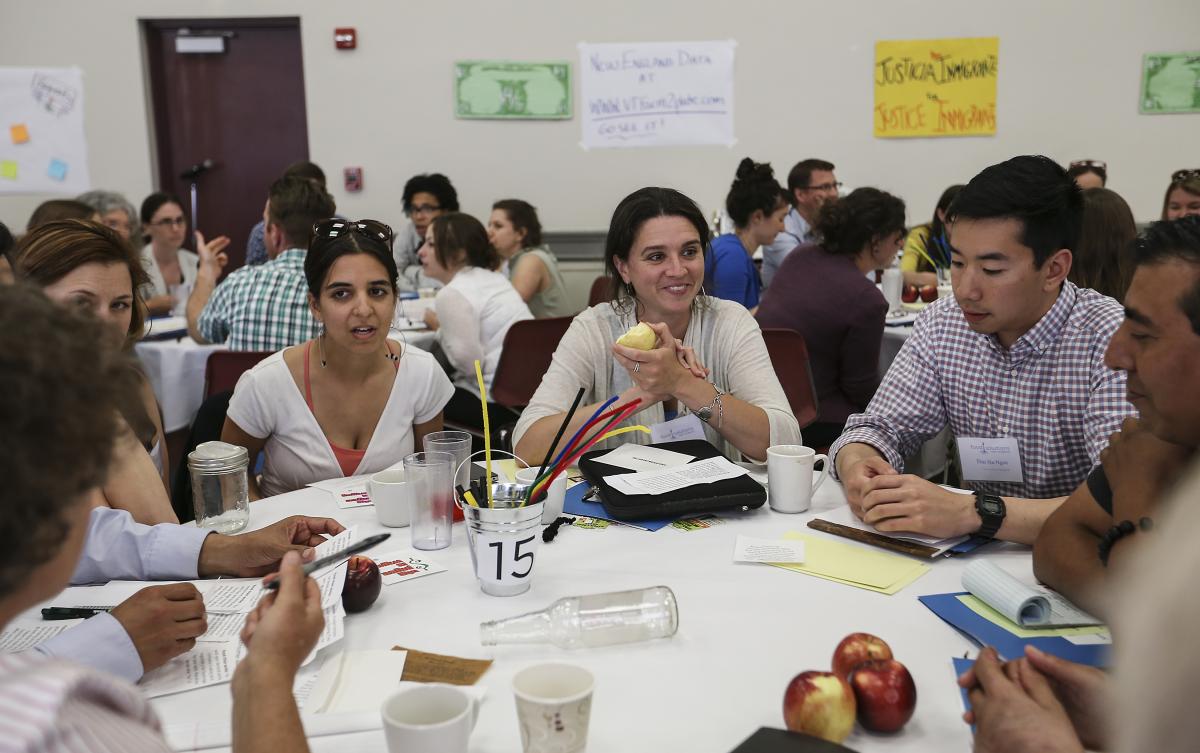 And that's just for starters!
No matter our entry point into the New England Food Vision conversation, we are aware that getting "from here to there" will take resources—human, natural, and financial.  Many of our philanthropic organizations are already funding FSNE and/or many of the other organizations and initiatives that will be represented in Bridgeport. And we all look forward to learning more at the Summit about the most effective ways we might support efforts beyond the Summit to generate and sustain the energy it's going to take for us to get to "50 by 60."
Courtney Bourns, from The Henry P. Kendall Foundation, Ruth Goldman, from The Merck Family Foundation, Christine James, from The John Merck Fund, and Sarah Kelley, from The Island Foundation, are members of the Funders Delegation to the 2016 New England Food Summit.