You are here
Because Rhode Island is Home
FSNE Note: We are honored to share this piece from Vanessa Garcia Polanco, an alumna of FSNE's Network Leadership Institute, as she heads out on her next adventure!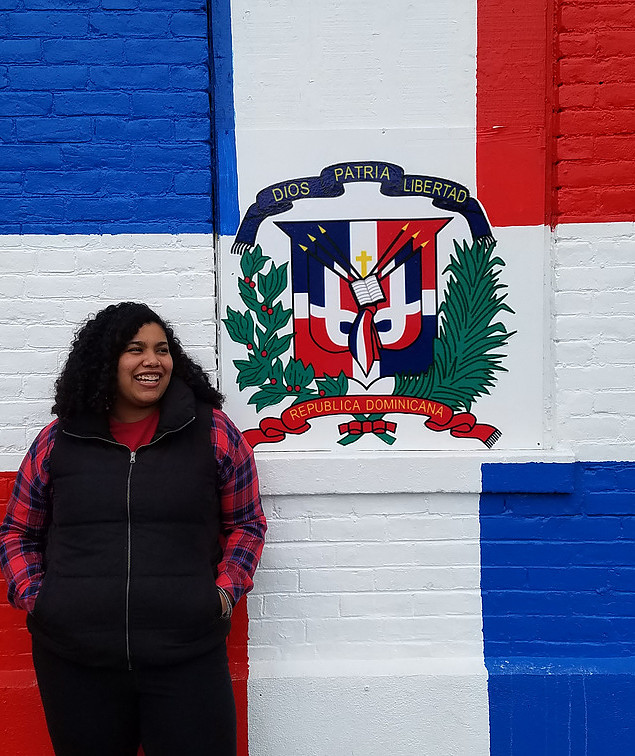 I am moving to the midwest to pursue graduate school. Ready for the challenge that is to learn a new regional culture, new food systems and English words that will substitute New England colloquialism like bubbler and wicked.
As a Dominican immigrant to the United States, my appearance will never be considered American enough, my accent will always give away that English is my second language. Although living in New England, especially North Providence, Rhode Island for the past 7 years, I was excited to find many similarities between our region and my homeland. Like Rhode Islanders do not like driving more than 15 minutes, neither do isleños, people from islands. Or that we all know each other or are connected, this is part of the essence of RI and VT I am told. I will tell you a huge difference that surprised many people: I went to the beach and ate more seafood in the last 7 years in Rhode Island than I ever did in fifteen years in the Dominican Republic  (I grew up two hours away from the beach and eating seafood was a rare treat).
I do not like to answer "where are you from?" because, when asked and I answer North Providence or Rhode Island, that is neither true nor false. In disbelief, some will ask "Where are you really from?" because they know and I know that I will never be completely considered a Rhode Islander.  Even though I went to high school in North Providence, graduated from the University of Rhode Island and my love of calamari shows otherwise. In the United States I am not Mocana, Cibaeña, Dominicana, Caribeña. Sometimes just Latina. Or if you want to be non-politically correct "Spanish". I am the communities I have lived in and the many identities to which I belong. Now that also means Rhode Islander and a New Englander. 
So ask me where home is instead. Ask me where I am going on vacations from school? Asked me where I am going for the holidays?  I am coming back to Rhode Island.
Because Rhode Island is Home. Because Home is where your family is. After New York City, Rhode Island is the geographic area where most of my immediate family lives. Rhode Island is home because it's where I am going to come back to for the holidays. Rhode Island is Home because I go with my family to eat fish and chips, clam strips and other seafood in Narragansett in the summer.  Rhode Island is Home because we go apple picking at Dame Orchard in Johnston every fall. Rhode Island is home because we go shopping for local fresh grown Dominican cilantro grown by Dominican growers at a farmers market in South Providence. 
One of the reasons I was able to develop a connection with my local and regional food system was because I have a transnational community of Dominican and Dominican Americans around me. One that allows me to stay connected to my culture and culturally appropriate foods, but also reflect on how us immigrants can practice our values of supporting a local food system, staying connected to agriculture and finding culturally appropriate foods grown locally. 
In the Fall of 2017, I participated in the Food Solutions New England Network Leadership Institute. There, emerging regional leaders receive facilitative leadership skills development and also network with other local leaders working in the New England Food System. In one of the sessions, participants identify projects that they want to use skills learned at the institute to bring back to their communities. I had previously worked conducting ethnobotanical research on immigrant farms and gardens, visited many ethnic markets, and other projects to bring more horticultural education to immigrants in Rhode Island. I saw a need to centralize information on ethnic markets in the greater Providence area because I knew that not everyone has the tools to find culturally appropriate foods as a recent immigrant or new American. Under my guidance, two students (Claire Greider and Uyen-Phuong Nguyen) at Brown University enrolled in Urban Agriculture and the Importance of Localized Food Systems and, in the Spring 2018, compiled this directory. 
I invite you to celebrate our food system by not only supporting our immigrants and minority farmers and restaurants but our minority farmers and minority-own markets and restaurants that are consistently marginalized and not included in our food systems conversations. A New England Food Vision assumes that whatever their total numbers, new waves of immigrants will continue to add ethnic diversity to the region—and its food—as they have in the past.  So regardless if you are international student passing through Rhode Island, a newly arrived immigrant, a minority farmer looking for markets to sell your products or just a foodie looking to explore ethnic markets we hope you will celebrate and support immigrants contribute to our regional food culture and food economy.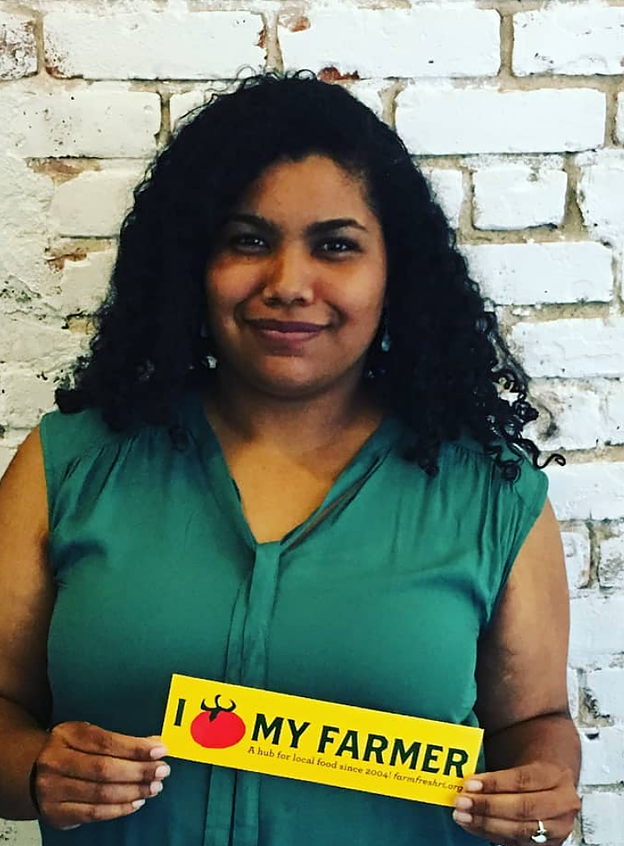 As I pack my bags  to move to the Midwest, I pack some of my favorite RI snacks and canned goods to take with me along with some Dominican staples, such as Dominican coffee Santo Domingo and hot chocolate Embajador, I wonder if I will be able to find culturally appropriate foods, Dominican immigrants and a vibrant community of sustainable food system advocates as I have in Rhode Island. 
Disclaimer: This directory is not a fully comprehensive list of all ethnic markets, grocers, and bakeries, but it is a start. We hope to update this directory frequently and to continue to compile information about these ethnic markets to make available to our communities members. Please send us to updates on information or missing markets at vanessagarcia16@my.uri.edu. 
Website: http://vgp1996.wixsite.com/vanessagarciapolanco
LinkedIn: https://www.linkedin.com/in/vanessagarciapolanco/
Twitter @vgpvisions