Sheraton Hotel, Burlington, Vermont
Cost: $80 ($40 for graduate students.) Includes lunch, snacks, coffee/beverages
Questions? Contact Karen Gallott (802) 388-4969, karen.gallott@uvm.edu
To request a disability related accommodation to participate in this program, please contact Karen Gallott at 802-388-4969 or toll free in  Vermont at 1-800-956-1125 by January 26, 2017 so we may assist you.
 
SYMPOSIUM SCHEDULE 
8:30 Registration Opens Check in, get coffee/snacks, visit our Exhibitor Fair and Poster Session.
9:00 Opening Session Jeff Carter, UVM Extension Visit with our exhibitors as you find your seat and get the day started.
9:30 Managing Manure in No‐Till Systems Dr. Douglas Beegle, Penn State University Extension Inject, surface apply, aerate, dragline ... Dr. Beegle will help us weigh the costs and benefits of managing manure in a no‐till system.
10:30 Break Exhibitor Fair, Poster Session
11:00 University of Vermont Extension: Research & Findings from the Field Jeffrey Carter, Champlain Valley Crop, Soil and Pasture; Dr. Heather Darby, Northwest Crops & Soils Soil Health, No‐Till, Cover Crops, Crop Rotations, Manure and more ... Highlights from local UVM Extension research and practical application of these practices in Vermont and what's in store for 2017.
12:00 Lunch
12:45 Innovation in Action Mark Anderson, Landview Farm LLC Walk with Mark through the good, the great, and the sometimes ugly of no‐till & cover cropping on his farm in Eagle Bridge, NY.
1:30 Break Exhibitor Fair, Poster Session
2:00 Pest Management in High Residue Cropping Systems Dr. John Tooker, Penn State University Extension Dr. Tooker will share his cutting edge work looking at crop pests in high residue situations, their natural enemies and strategies for keeping your pests in check while maintaining yields.
3:00 Farmer Panel: Tools That Make the System Work Jeff Sanders, UVM Extension and Vermont Farmer Panel Jeff will get the ball rolling with the latest and greatest equipment for cover cropping. Then he will lead a panel of local farmers and service providers to share what's new on their farms this year with no‐till and cover cropping, what worked, what didn't and take questions.
4:15 Closing Session Kirsten Workman, UVM Extension Recap the day and join us for a little surprise to send you out ready to no‐till and cover crop in 2017.
CCA and Pesticide Credits will be available.
ABOUT THE PRESENTERS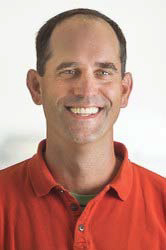 Dr. John Tooker is an associate professor of insect ecology and extension specialist in the Dept. of Entomology at The Pennsylvania State University. He studies relationships among plants, herbivores, and natural enemies to understand factors that regulate populations of herbivorous insects and slugs and how to exploit ecological interactions for sustainable insect pest management.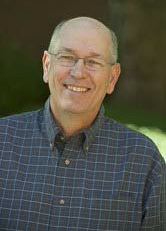 Dr. Douglas Beegle is Distinguished Professor of Agronomy at The Pennsylvania State University. His extension work includes educational programs in plant nutrition, soil testing, manure management, & whole farm nutrient management. His research is focused on soil test evaluation/calibration, fertility management, development of nutrient management systems, and management of agricultural phosphorus and the environment. He is an advisor to many agencies and organizations on nutrient management and agriculture related water quality issues.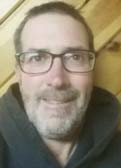 Mark Anderson is a partner in Landview Farms LLC in Eagle Bridge, NY. The Farm milks 1350 cows and uses no-till and cover crops on their 2300 acres to increase soil health and farm profitability.
LODGING
Sheraton Hotel is offering a special rate of $109 plus tax: request UVM Extension No Till & Crop Symposium Room Block. Contact the Sheraton at (800) 325-3535.  Special rate offered until February 3, 2017.
Sign up for our newsletter to be notified about this and other crop, soil & pasture news and events!
GRADUATE STUDENT POSTER SESSION- NOW SEEKING APPLICATIONS
We are proud to offer a new feature to our symposium in 2017. We are inviting graduate students involved in regional research on cover crops, no-till (or reduced tillage) and/or soil health to present a poster at the symposium. Research can approach any agricultural crop within these bounds, though the focus of our symposium has traditionally been on dairy forages and grain crops. The poster session will be held during registration and two exhibitor/poster sessions throughout the day (not during presentation sessions). 
Applicants should submit applicant name(s), title of research and/or poster, an abstract (400 words or less), and a PDF of the poster if possible. Applicants should submit this information to champlain.crops@uvm.edu by February 3, 2017. Students must also register for the symposium, but will be receiving the discounted rate of $40 instead of $80. Questions can also be directed to the email address above or by calling (802) 388-4969.
SPONSORSHIP OPPORTUNITIES
Become a sponsor and receive public recognition, logo placement on promotional materials, ads in the conference proceedings, exhibitor table, and more. Download the form for details (PDF).